BENEFITS
Discover all the benefits of our services
Website To App
Turn your website into a dedicated App for Android and iOS, Online & Easily.
Firebase Capability
Push notifications to your App users and get the usage statistics with Google Firebase.
Earn money with AdMob
Add your own AdMob banner to your App and generate revenue from it.
Set your own icon
Set the icon of your App from your company or your organization logo.
Splash Screen
Set the splash screen of your App as HTML style, Image or None of them.
Toolbar & Systray
Set the toolbar & systary visablity with the ability to set the background and the text color.
Download & Upload
Download files and upload files from your App with blob support.
Upgradable App
Update and upgrade (re-compile) your application for a new version online and easily.
Get the source code
Do whatever you want with the source code of your App under a very relaxed license (MIT license).
Google Play Store
Publish your App to the Google Play Store and make it available to millions of potential users.
Apple App Store
Publish your iOS App to the Apple App store with your own Apple Developer account.
Unlimited Apps
Create unlimted number of Apps and pay for the features you are using only.
The App Maker
Our easy-to-use App Maker allows everyone, even those that do not have technical knowledgement, to convert an existing website (online App) and HTML / JS / CSS files (offline App) into a stand-alone Mobile App for Android (Debug APK + Released APK + Keystore + Source Code) and iOS (Source Code).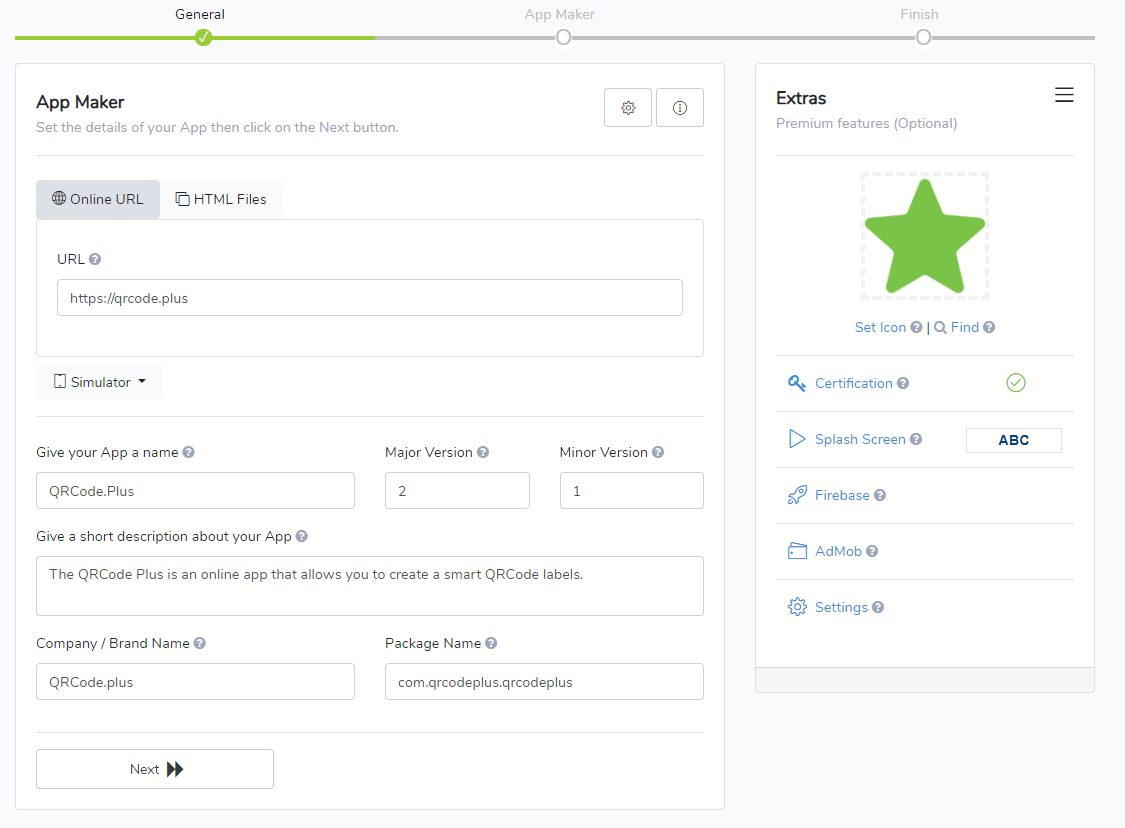 Extra Features
Add Firebase capability (Push Notifications + Analytics) to your Android & iOS App.
Generate revenue from your app using the AdMob.
Set the Splash Screen of your App as HTML or as an image.
Set the look, the feel and the behavior of your App using the Settings.
Add Firebase capability (Push Notifications + Analytics) to your Android & iOS App
All those and many other extra features will make your App looks and feel as a real Mobile App.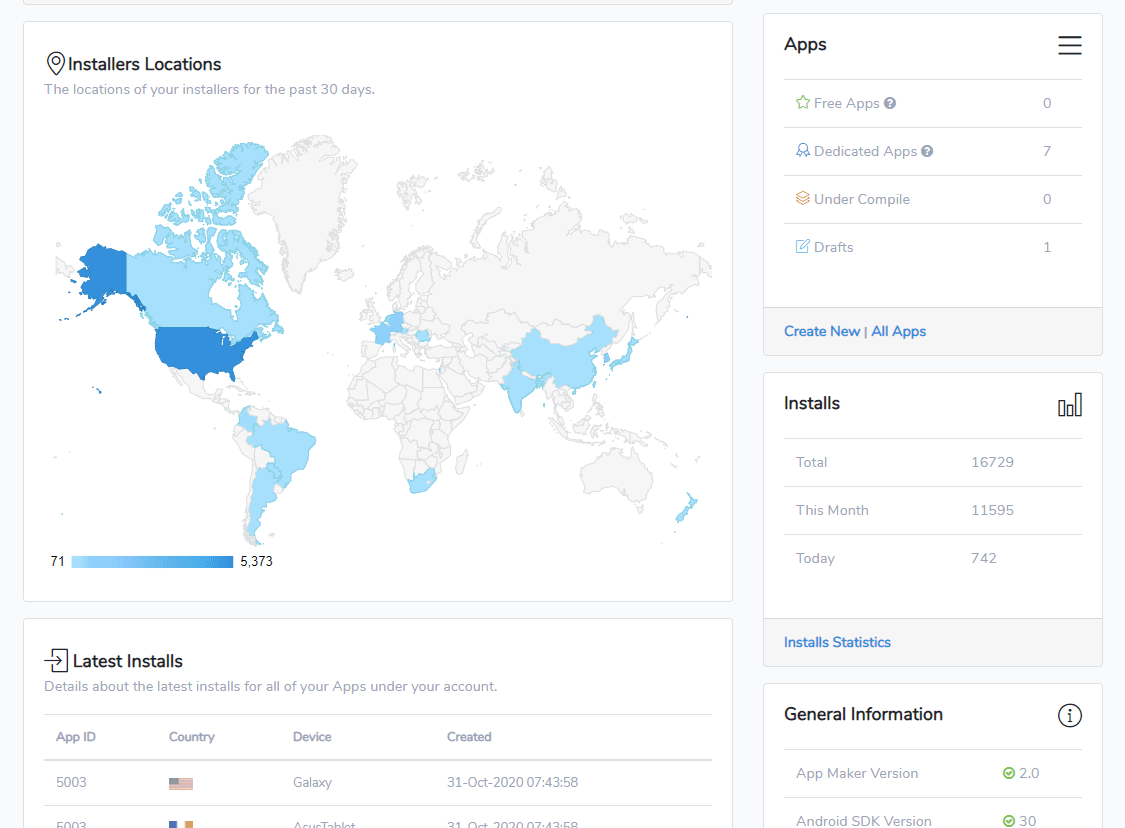 Technologies
We're using the latest technologies in the App development industry. Our mission is not only providing you the tools to build your App, but also give you the most up-to-date and professional product that your end users will love to use.







Turn your website into a dedicated App in minutes.